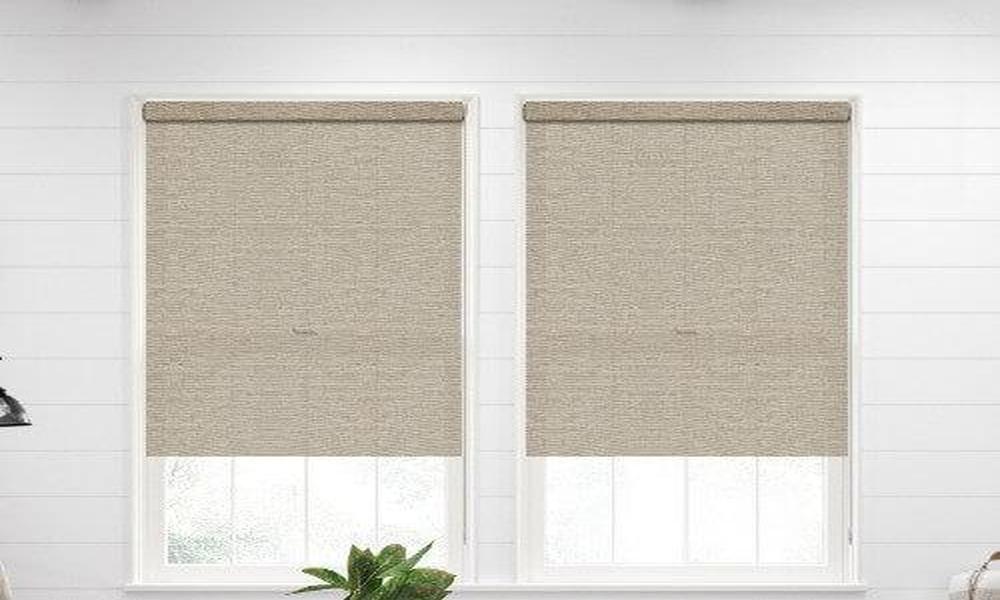 Do you want fantastic window treatment for your place? Get roller blinds because Roller blinds have become an increasingly popular choice for homeowners in recent years, and for good reason. Not only do they offer a sleek and modern aesthetic that can enhance any room's decor, but they also provide an array of practical benefits. Roller blinds are incredibly versatile, offering a range of colors, patterns, and fabrics to choose from, ensuring that you can find the perfect match for your home's interior design. They can also be customized to fit any window size and shape, making them a practical solution for even the most challenging spaces. Roller blinds can also provide excellent light control, allowing you to adjust the amount of light that enters your room, as well as offering varying degrees of privacy.
In addition to their aesthetic and practical benefits, roller blinds are also incredibly easy to use and maintain. With a simple pull or click of a button, you can effortlessly adjust your blinds to your desired level of light and privacy. They are also incredibly easy to clean, requiring little more than a quick wipe with a damp cloth to keep them looking their best.
 Why Choose Roller Blinds for Your Energy Efficiency Goals?
If you are looking for a way to reduce your energy bills and make your home more environmentally friendly, roller blinds may be the perfect solution. Roller blinds are designed to provide excellent insulation, helping to regulate the temperature of your home and reduce your reliance on heating and cooling systems. This, in turn, can significantly lower your energy bills, saving you money in the long run. Roller blinds can also help to reduce noise pollution, providing an extra layer of sound insulation to your home.
In addition to their energy-saving benefits, roller blinds are also incredibly stylish and versatile. They can be customized to fit any decor style, from modern and minimalistic to traditional and cozy. This means that you can enjoy all of the practical benefits of roller blinds without sacrificing your home's aesthetic appeal.
How Roller Blinds Can Transform Your Outdoor Living Space?
Roller blinds are not just for indoor use; they can also be a great addition to your outdoor living space. Whether you have a patio, deck, or balcony, roller blinds can provide excellent protection from the sun's harmful UV rays and other environmental elements. This means that you can enjoy your outdoor space all year round, regardless of the weather conditions.
Roller blinds can also provide an extra layer of privacy to your outdoor living area, making it a more comfortable and inviting space for you and your guests. Additionally, they are incredibly easy to use and maintain, making them an excellent investment for any homeowner looking to enhance their outdoor living space. With a range of colors and patterns to choose from, you can customize your roller blinds to match your home's exterior design and create a cohesive and inviting outdoor living space.