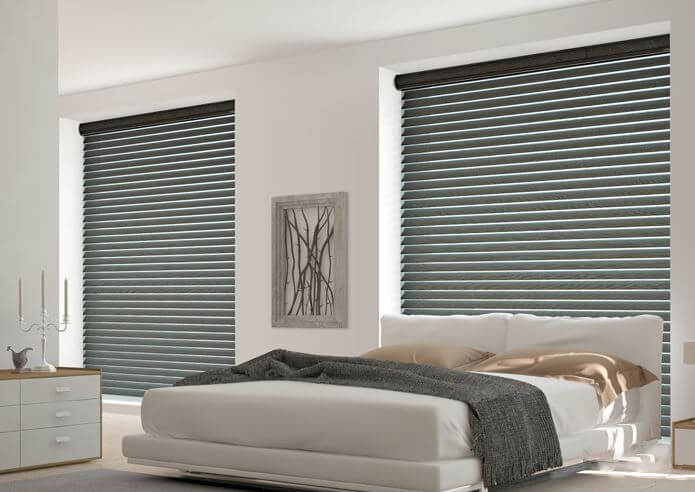 Step into a world of endless possibilities with Horizon Blinds, where innovation meets style. Have you ever wondered if a simple window treatment could completely transform the look and feel of your living space? Look no further than Horizon Blinds, the game-changer in interior design. Discover how our blinds can effortlessly elevate your home's aesthetic, creating an ambiance that reflects your unique personality. Explore the captivating world of Horizon Blinds and unlock a new dimension of elegance and functionality.
When you choose Horizon Blinds, you embark on a journey of self-expression through design. Our wide selection of materials, patterns, and colors offers unparalleled versatility, allowing you to curate the perfect atmosphere for every room. Whether you prefer the timeless charm of classic roller blinds or the sleek sophistication of Venetian blinds, Horizon Blinds has something to suit every taste and preference.
But it doesn't end there. Horizon Blinds is not just about aesthetics; it's about enhancing your lifestyle. Our blinds are crafted with utmost precision, ensuring optimal light control, privacy, and energy efficiency. Experience the convenience of motorized blinds, effortlessly adjusting them with a simple tap on your smartphone. Embrace the perfect balance of style and functionality with Horizon Blinds, and let your living spaces speak volumes about your refined taste.
"The Ultimate Window Solution: How Can Horizon Blinds Revolutionize Your Home?"
Are you tired of compromising between style and practicality when it comes to your window treatments? Enter Horizon Blinds – the revolutionary window solution that merges cutting-edge design with unmatched functionality. Say goodbye to mundane curtains and outdated blinds, and immerse yourself in a world where aesthetics and performance coexist seamlessly.
Horizon Blinds harnesses the power of innovation to elevate your home to new heights. Imagine effortlessly controlling the amount of natural light that floods your space, while preserving your privacy at the same time. Our state-of-the-art blinds offer precise light filtering, allowing you to create the perfect ambiance for any occasion. Bask in the soft glow of diffused light or immerse yourself in complete darkness for a movie night – the choice is yours.
We understand that every home is unique, and that's why Horizon Blinds offers an extensive range of customization options. From contemporary patterns and textures to bold colors and subtle neutrals, our blinds are designed to cater to your individual style. Each blind is meticulously crafted using premium materials, ensuring durability and longevity, so you can enjoy your investment for years to come.
"Unveiling Unmatched Elegance: Why Are Horizon Blinds the Epitome of Luxury?"
Looking for a touch of opulence that will leave your guests in awe? Look no further than Horizon Blinds – the epitome of luxury and sophistication. Experience the true definition of grandeur as your windows become a focal point of your living spaces, adorned with the most exquisite blinds that money can buy.
At Horizon Blinds, we believe that true luxury lies in the finest details. Our blinds are meticulously handcrafted by skilled artisans who pay meticulous attention to every stitch, fold, and finish. From luxurious fabrics to intricate embellishments, each blind is a work of art, designed to elevate your home to unparalleled heights of elegance.